Board of Directors
President: Steve Jenkins
Vice President: Kimberly McCormick
Secretary/Treasurer: Ross Bush
Steve Cox
Steve Conrad
Bradley Ely
Chris Smitherman
Sherry Smith
Joe Templeton
Welcome to the Franklin, Texas Chamber of Commerce homepage. Through the pages of our website, we invite you to explore the many facets of our growing town. The Chamber represents and serves its members by providing leadership on key issues that impact economic growth, educational excellence, quality of life and diversity of the Franklin Community.
Dec. 7th 2013 the annual Franklin Christmas Parade. Make sure to check with the Chamber for any details on how to be apart of this Christmas event.
City of Franklin News
City of Franklin
319 North Bremond Street (FM 46)
Franklin, TX 77856
979.828.3257
Topic of News News and Notes of the event.
Next City Council Meetings
September 16th 6pm-8pm
October 21st 6pm-8pm
November 18th 6pm-8pm
City Hall 319 Bremond Street
Franklin ISD News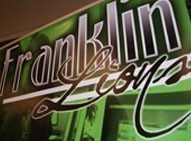 Franklin ISD
1216 W FM 1644
Franklin, TX 77856
PO Box 909
979.828.7000
Chamber Office
Email: franklincc@valornet.com
Chamber Office & Visitor Center located at 351 Cooks Lane (Off Highway 79)
Betty Adams, Administrator