Board of Directors
President: Steve Conrad
Vice President: Kimberly McCormick
Secretary/Treasurer: Sherry Smith
Steve Cox
Steve Jenkins
Bradley Ely
Chris Smitherman
Sherry Smith
Brook Stallones
Justin Kleiber
Welcome to the Franklin, Texas Chamber of Commerce homepage. Through the pages of our website, we invite you to explore the many facets of our growing town. The Chamber represents and serves its members by providing leadership on key issues that impact economic growth, educational excellence, quality of life and diversity of the Franklin Community.
City of Franklin News
City of Franklin
319 North Bremond Street (FM 46)
Franklin, TX 77856
979.828.3257
Franklin ISD News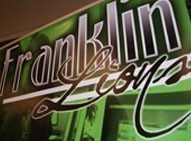 Franklin ISD
1216 W FM 1644
Franklin, TX 77856
PO Box 909
979.828.7000
Topic of NewsFHS Makes List of Best High Schools
An article from The Eagle newspaper recently reported that three Brazos Valley schools have made U.S. News and World Report's list of best high schools. The magazine reviewed data on more than 19,400 U.S. public high schools to compile the list. A&M Consolidated High School was 114 on the state list (1,096 nationally), and Bryan Collegiate High School came it at 134 in the state (1,370 nationally). Franklin High School was ranked 185 in Texas and 1,966 nationally. 

The rankings were based on student-teacher ratios, schools' performance on state assessment tests and how well they prepare students for college. The School for the Talented and Gifted in Dallas was the top-ranked school in the country; the Dallas school district's School of Science and Engineering Magnet was eighth in the country. There were no other Texas schools in the top 10..
FISD 2013-2014 Academic Calendar - 9 Week
Employment Opportunity
The Franklin Chamber of Commerce is seeking a reliable individual on a part time basis to set up and clean before and after events on weekdays and weekends.  Applicant must be able to lift items over 35lbs and opperate cleaning equipment.
Robertson County Cowboy Church presents: Summer buckle playday series
Chamber Office
Email: franklincc@valornet.com
Chamber Office & Visitor Center located at 351 Cooks Lane (Off Highway 79)
Betty Adams, Administrator